Nov 28, 2022
#NyaayaUpdate: Nyaaya x Bumble Collaboration Covered Widely in Regional Language Print Media
Nyaaya is thrilled to have partnered with the popular dating app, Bumble to spread awareness through the Handbook on Digital Safety. This Handbook gives information about your legal rights and steps you can take if you face body shaming, harassment, discrimination, or any other form of online abuse. It is available to anyone on Bumble India's website. Media outlets widely covered this collaboration in English and in regional languages. Check out what they said below.
Prabhat, P-03, Jun 26, 2022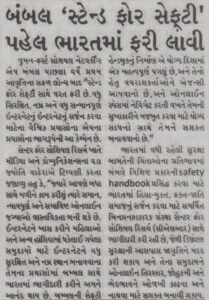 Dainik Jagran, P-07, Jun 27, 2022

Punjab Kesari, P-05, Jun 26, 2022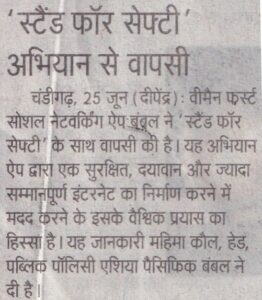 Andhra Prabha, P-17, Jun 28, 2022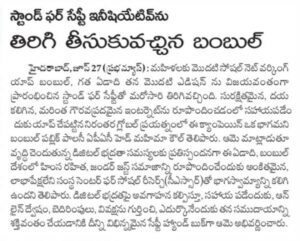 Vaartha, P-02, Jun 28, 2022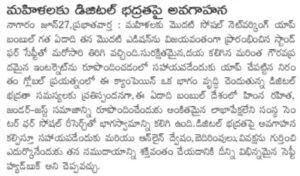 Rajasthan Patrika, P-13, Jun 28, 2022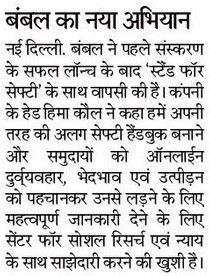 Prabhat Khabar, P-05, Jul 8 2022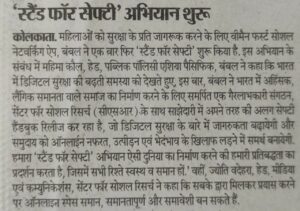 Ei Samay, P-11, Jun 29, 2022

Pioneer (Hindi), P-16, Jun 30, 2022

Sanmarg, P-05, Jun 26, 2022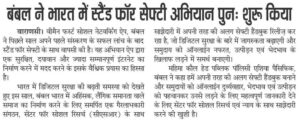 Have a question you want to ask our legal experts?