Sep 2, 2022
Meri Zindagi Mera Adhikar: A Nyaaya and Gram Vaani Campaign for Women
Nyaaya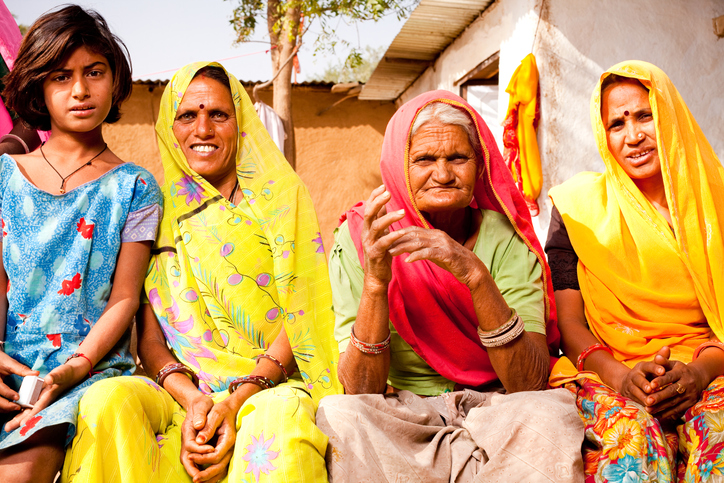 Having enacted 83.3% of the legal frameworks that promote gender equality under the United Nations' SDG indicator, India has indeed progressed significantly in empowering its women. However, there still remains a pronounced gap between the law in theory and practice when it comes to safeguarding women's rights. Lack of awareness about the laws of the land results in the majority of women in our society failing to recognise their experiences as unlawful and punishable.
Further, the complex judicial system and lack of information about the legal remedies available, deters women from seeking help. Patriarchal structures, economic dependency, literacy and language barriers and access to technology aggravate the problem and has led to an increase in incidents of violence against women and girls. 
To break this vicious cycle of abuse and create awareness about the rights guaranteed to women, Nyaaya joined hands with Gram Vaani for yet another grassroots campaign, Meri Zindagi Mera Adhikar. Following the success of our previous collaboration, Meri Bhi Awaz Suno, through Mobile Vaani, Gram Vaani's IVR based community radio channel, we aimed to replicate the impact by focusing on the rights of women and facilitate access to simple and actionable information about the laws and entitlements that they are rightful claimants of and the tools to assert these rights.
We launched the series on November 25th, 2021 to mark the start of 16 Days of Activism and since then, we ran 6 episodes on Mobile Vaani for the women of Nalanda district in Bihar. The episodes covered issues that pertain to the legal rights of women including but not limited to domestic violence, livelihood and property rights, government schemes and others. We designed these episodes to address the legal questions and concerns raised by the women at Gram Vaani's Women's Centre in Nalanda.
It was observed that women in these regions often did not have ownership over technology to send in legal questions through internet based applications or they were deterred to openly seek help due to the fear of social stigma or backlash. To solve this problem, we narrativised and anonymised these questions through the episodes of Meri Zindagi Mera Adhikar which then were easily accessed on Mobile Vaani by the women. 
This campaign reached over 2,590 unique women from remote areas in Nalanda and were cumulatively heard 10,625 times. What was interesting to note was that the total listening duration of the episodes was 1028234 seconds, implying that the listeners not only heard the episodes once but also came back to and replayed them. Many of the women approached the team at Gram Vaani with follow up questions which Nyaaya responded, thus being able to close the loop. We also received several heartening stories of impact from the women audience of Meri Zindagi Mera Adhikar.
Voices From the Field
Indu Devi from the Nalanda district learnt about the livelihood rights of women through one of the episodes of Meri Zindagi Mera Adhikar. She appreciated the information offered by the episode and felt that such narratives can set a healthy precedent for women to take ownership of their money and finances. 
Listen to her views here
Bina Devi from Nalanda district gained helpful insights on the Muslim personal laws related to marriage through the Meri Zindagi Mera Adhikar episodes. 
Listen to her words of appreciation here
Sangeeta Devi from Nalanda says that her knowledge on the legal rights of women expanded greatly after listening to Meri Zindagi Mera Adhikar. The information on the marriage laws in India and the legal protections available to married women are of great help to many.
LISTEN TO HER WORDS HERE
Deepa, a resident of Nalanda district feels that ever since she started listening to Meri Zindagi Mera Adhikar, she has felt a lot of positive changes in her. Being aware of her legal rights has given her the confidence to do everything by herself and not be dependent on anyone.
Listen to her story here
Nirmala Kumari, a community volunteer from Nalanda was able to intervene in a case of domestic violence where a woman and her infant child were abused and injured by her alcoholic husband. He did not stop at the assault but had also forcefully taken away the child and abandoned his wife. When the woman approached Ms. Kumari, she was able to guide her to the women's helpline, having been informed by the Meri Zindagi Mera Adhikar campaign. The authorities then took immediate action and after following the due process, they mediated a reconciliation between the couple and they are now living together peacefully.
Watch her story here
Absorbing the barrage of information that law provides can prove to be daunting for anyone, especially when it comes to sensitive issues like gender based violence and abuse. However, information becomes an indispensable tool for any survivor to stand up to the perpetrators.
This campaign aimed to bridge this knowledge gap by providing simple and actionable legal information in their own language, through radio, a medium which was accessible and convenient to the women in Nalanda. We shall continue our efforts to close the loop through successive episodes of this campaign.
Have a question you want to ask our legal experts?
Related Guest Blogs
February 15 2022
Meri Bhi Awaaz Suno – A Gram Vaani and Nyaaya Campaign
As the Covid pandemic hit, the world soon realised that its effects were not limited to medical ailments, but went beyond to legal issues as well. Be it in terms of understanding your right to receive dignified healthcare to matters of probating a will on the death of a loved one or even your rights […]
Read More >