This post is also available in: हिन्दी (Hindi)
The law has provided a detailed mechanism for filing complaints related to sexual harassment at the workplace. If you have been sexually harassed at the workplace, follow the steps given below to file a complaint for sexual harassment against your harasser.
In Writing1
Draft a complaint
Make six copies of the complaint
Submit any supporting documents with the complaint
Submit the names and addresses of any witnesses who are supporting your complaint
Submit your complaint to the Internal Committee* within three months2 of the sexual harassment.
If you cannot write the complaint on your own, the Committee can help you. A complaint can be filed by someone else on your behalf, such as:3
Your relative or friend
Your co-worker
An officer of the National Commission for Women or State Women's Commission
Any person who has knowledge of the incident, with the written consent of the victim
If you do not want to file a formal complaint they can try to work out the situation with the other person. This is called "conciliation"4.
*If your workplace does not have an Internal Committee, you can go to the Local Committee that is closest to you5.
Online
You can also complain on the website of the Ministry of Women and Child Development through the SHe-Box.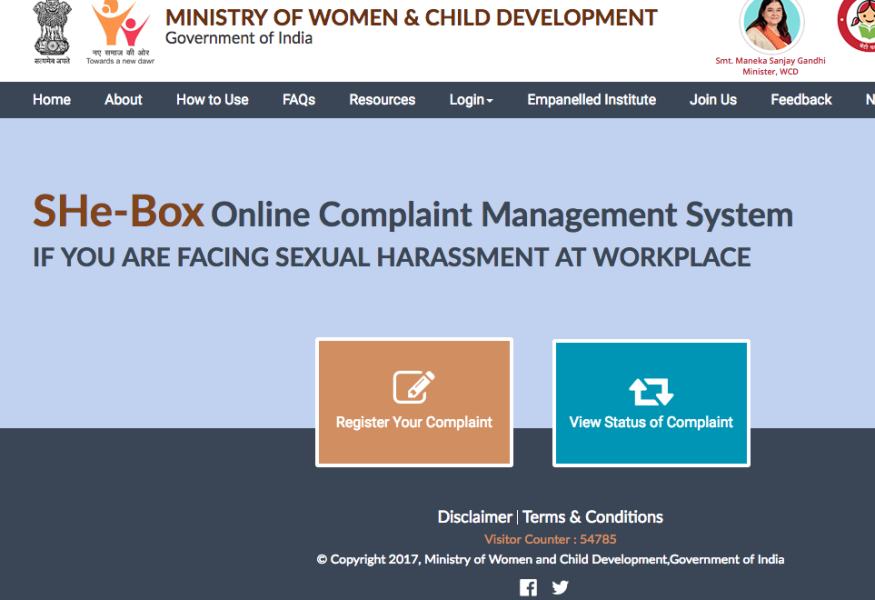 0